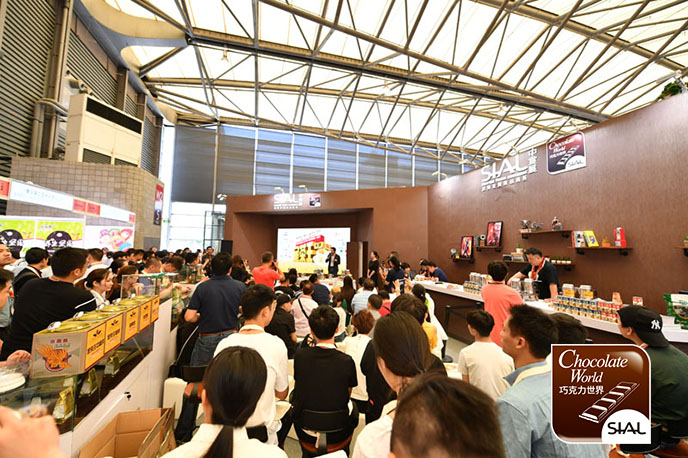 About Chocolate World
To meet China and Asia markets' demands for premium chocolate, as well as desire to showcase by international leading chocolate brands, SIAL China specially designed Chocolate World with extraordinary decoration and diversity activities.
Chocolate Wor
ld in 2017
7 sessions have been successfully held within 3 days at the 6th edition of Chocolate World, including The International KamCha Competition. This is the first time it has been held at SIAL China as one of the official celebration events for the 20th anniversary of the Hong Kong Special Administrative Region, and it is also the kick off competition of the International Kamcha Competition 2017.
Main sponsors, Murray River Organics and Pernigotti brought incredible shows on-site. Pernigotti's product introduction pushed forward the happiness generated by the fantastic taste after a violin show.
On the third day, Mr. Jun YANG from Beijing Parkview Wuzhou Hotel and Mr. Dong LI from the Opposite House Hotel brought a chocolate top chef table.
2017 Chocolate World Schedule