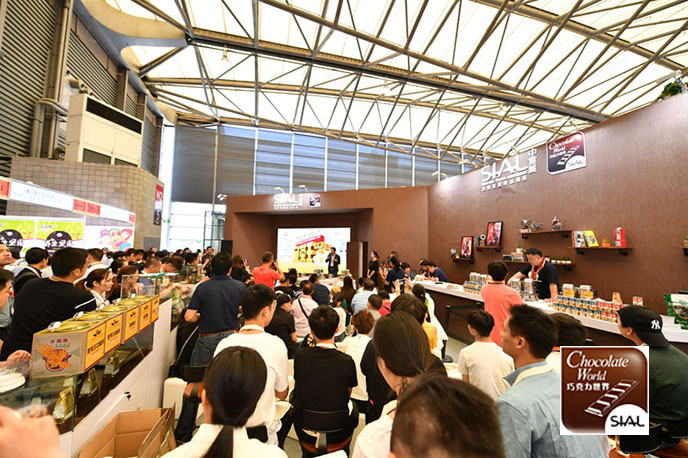 About Chocolate World
To meet China and Asia markets' demands for premium chocolate, as well as desire to showcase by international leading chocolate brands, SIAL China specially designed Chocolate World with extraordinary decoration and diversity activities.
Chocolate Wor
ld in 2018
The 7th edition of SIAL Chocolate World is sponsored by JACUDA (HK) LIMITED and will be consisted of 7 diversified events. What is the most exciting thing is, it will launch a mascot for the first time! Enjoy this extremely fancy dream day!
2018 Chocolate World Schedule
Day 1 - 16th May 2018

Day 2 - 17th May 2018

Day 3 - 18th May 2018