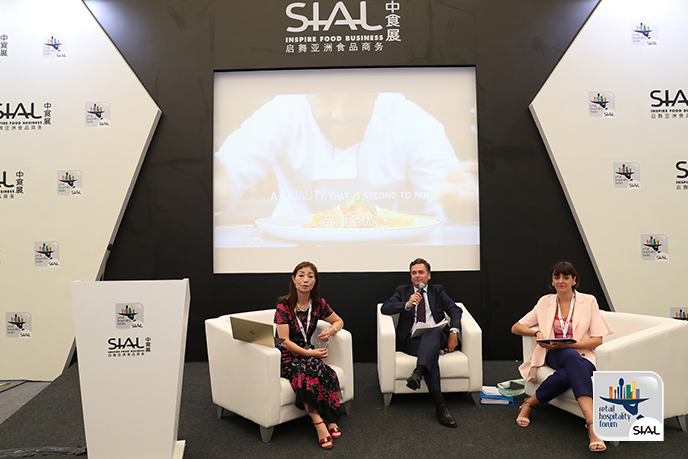 Retail & Hospitality Forum (N5)

The 8th edition of Retail & Hospitality Forum will be held in hall N5 at SNIEC. During the three-day event, industrail professionals will provide indepth analysis of recent hot topics, dicusse future development, as well as looke ahead market trends.
5 Topics in 2018



Development trend of beverage consumption market in Chine
The development of functional food in China
Private label trends in China
Development trend and overview of HoReCa industry
Sustainability including food safety, environment working condistion, cross-border e-commerce etc
2018 Topic Review
The world's largest online and mobile marketplace - Alibaba, China leading self-operated E-commerce – JD.com, top qualified specialty trust institution– Sovereign, consultants and experts from XTC World Innovation, Gira, Euromonitor International, Marine Stewardship Council and many more delivered speeches on the latest hot topics including food sustainability, import and export policy, food innovation, e-commerce and market trends.
Day 1-16th May 2018


Day 2 - 17th May 2018