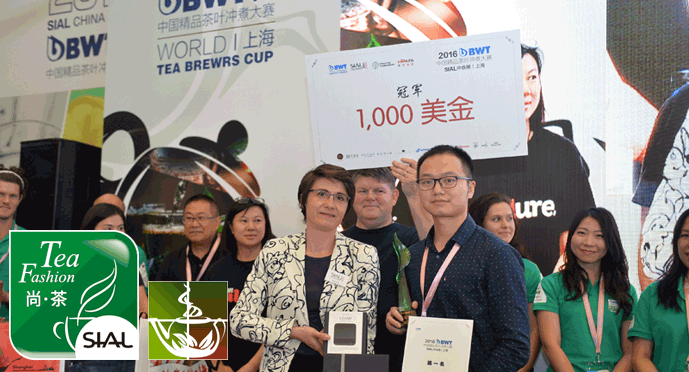 China National Specialty Tea Brewers Cup
Endorsed by Café Culture and Australasian Specialty Tea Association (AASTA), this event honored traditions with brewing skills and carry on tea innovations by organizing competitions.


Tea Event in 2016
For the second edition and after 3 days contest,
Mr. Wei Chuwei
the 2nd prize winner of last edition returned in 2016 stood out and beat all the other 31 contestants.
Ms. Fang Zhenzhen
won the 2nd prize and
Ms. Shen Guohui
ranked the 3rd.