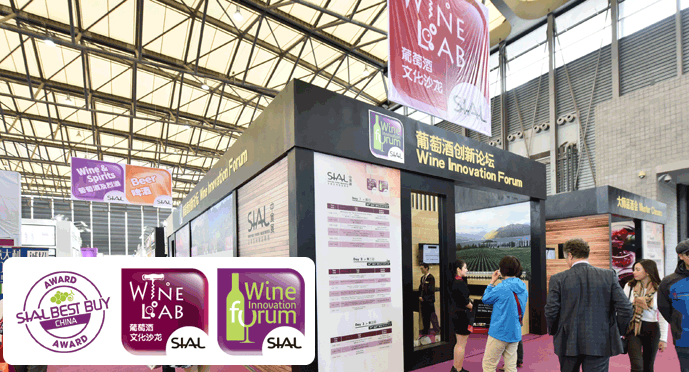 Best Buy China Competition
In partnership with WINE100 (www.wine100.org). The Best Buy Competition is dedicated to our exhibitors. The Best Buy Awards wine and spirits that are particularly best value for professional buyers and consumers and help producers to build their brands within the Chinese wine and spirits market.
2016 Competition
On 5th May 2016, a panel of 8 judges including: trade buyers, wine educators and MW had performed a blind tasting of the wines & spirits submitted by SIAL China 2016 wine exhibitors. The Jury was presided by Tim WILDMAN MW.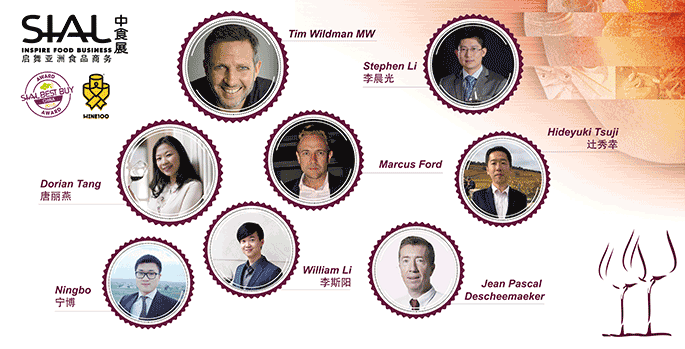 This year, 40 exhibitors submitted their wines for Best Buy China Competition. 10 Best Buy, 7 Honor Awards were awarded.


Wine Innovation Forum
A forum set in a friendly atmosphere showcasing top speakers of international wine world together with the best local wine experts. Everything you want to discover on the wine trends can be found here.
WIF in 2016
As soon as the first speaker opened the forum on 5th May 2016, this event became the spotlight in the wine sector. Mr. Tim Wildman MW joined us this year as the Keynote Speaker and led a star studded line-up including Mr. Kenichi Ohashi MW, Sommelier Nikhil Agarwal and many more. 15 sessions were held and gathered 900 people on-site. In additionally the 2016 edition brought more wines from the emerging New World such as Japan, India and Russia with a blend of maturity and freshness. Wine Innovation Forum once again brought new perspectives to wine audience on its understanding of the wine business!

Master Classes
Organize your own tasting in a dedicated room, to showcase your wine in professional settings.
Master Classes in 2016
As a central place for wine experts and wine lovers to converge together, Master Classes are dedicated with tasting room helping wine lovers to cultivate their tastes for premium wines. Presented by Gansu Wine Bureau, Ease Scents, DSW and so forth, 8 tasting and education sessions were conducted with many intriguing topics such as "Yellow Wine Lecture – Pagoda Brand Handcraft Wine", "New era of the Imported Wine", "Development of Chinese Wine" and many more. Around 500 professionals participated to those 8 sessions to interact with the masters during 3 days.