Why Exhibit In SIAL CHINA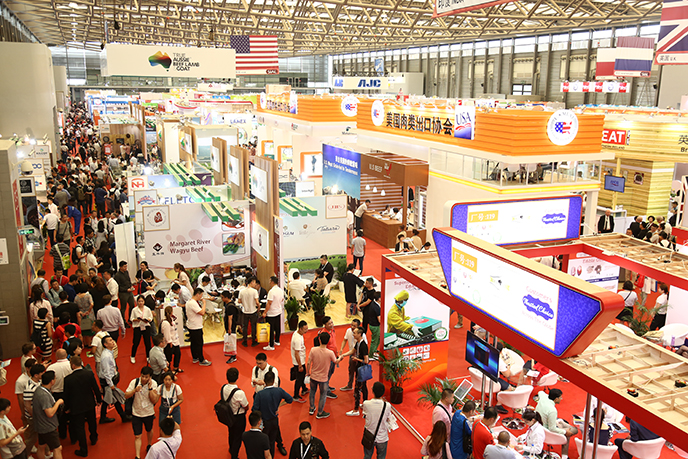 A Leading Event for the Chinese Food Market
For the past 18 years, SIAL CHINA has been the 3rd biggest food show in the world and the leading exhibition for the Chinese food market.
Domestic and international producers and manufacturers of food products, wine and spirits, and food service equipment… contributed to make a success of this main Asian exhibition.
The presence of all the major Chinese players of the Food & Beverage market in China.
Shanghai, the new worldwide capital.
Benefit from an Inspiring Business Hub
The International Network SIAL: Paris - Canada - China - Middle East - India - Indonesia
The unique trade show with a perfect mix of 50% international exhibitors and 50% national exhibitors
Recognized, qualitative and numerous events
Key producers and buyers join forces to reveal the major food trends and face Asian challenges
A unique Asian food inspiration platform to test, or launch products, increase your brand awareness, exchange the best practices…
25 speakers with 23 conferences*
24 chefs and 8 judges with 56 culinary demos*
Around 700 submissions of innovative products and 164 selections*
*2018 figures
Testimonials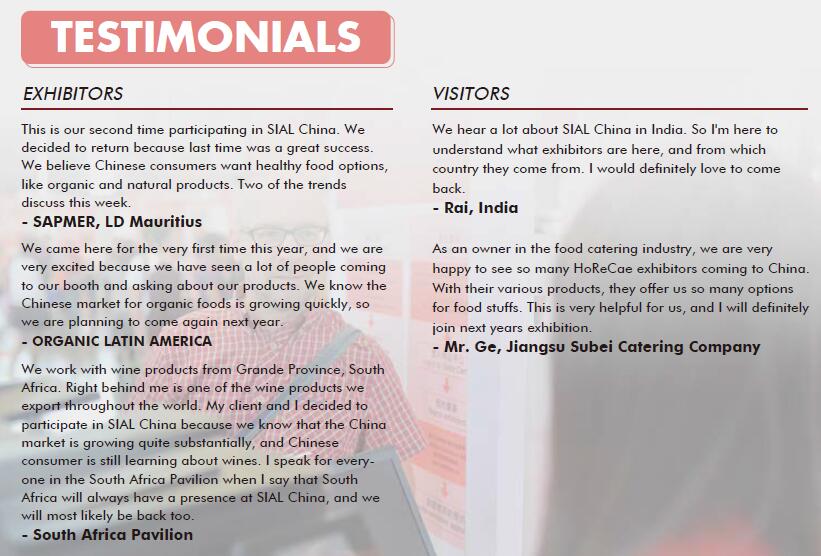 Powerful Partners Support