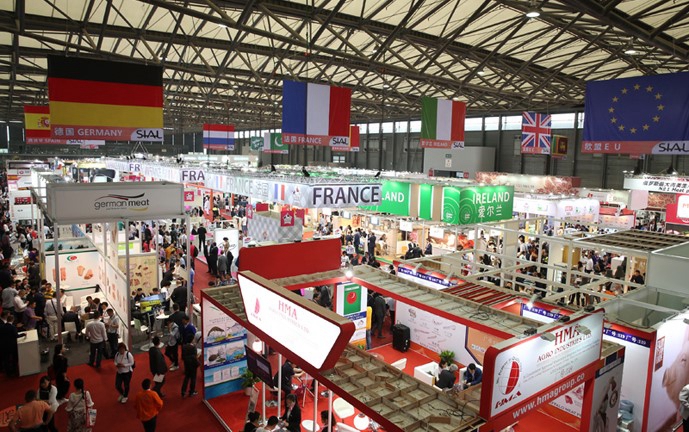 Floor Plan of 2018 SIAL China
Asia's Largest Food & Beverage Exhibition
SIAL China is the 4th biggest food show in the world, with 18 years' experience in the market. Major market players from retail, hotel/restaurant/catering (HoReCa), food services, the import/export trade and manufacturing come to this show.
SIAL China sets the benchmark for overseas companies stepping into Asia and China as well as providing valuable market insights, trends and innovations of the regional food industry, in particular in the meat, dairy and beverage sectors.
Join one of the biggest markets: Asia represents 2/3 of the worldwide population and is gaining 20 million new middle class people per year in China alone.
SIAL China 2018 will cover an area of 162,000 sq. of exhibition space in 14 halls, and it is expected to witness the participation of 3,400 exhibitors representing 67 countries and a footfall of 110,000 professionals.


SIAL CHINA 2017 review
Nearly 3,200 exhibitors from 67 countries and regions
TOP 10 country pavilions: South Korea / USA / Brazil / Argentina / Russia / France / Australia / Spain / German /Turkey
101,134 professionals
149,000 exhibition spaces (hall W1-W5, E1-E7,N5)
4 dedicated product zones: meat, beverage, dairy, wine