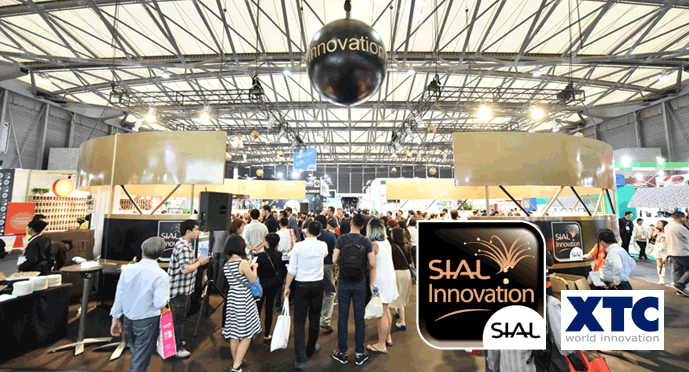 SIAL innovation, food trend and innovations
The aim is to:
So meet us in the SIAL Innovation area: a unique global food innovation observatory developed in partnership with XTC World Innovation.


SIAL Innovation Platform
Thanks to the unified platform, all SIAL exhibitors can register their products on the platform before the April 7, 2017. Please log in your Exhibitor Online Area to get the access to your SIAL Innovation Platform.


SIAL Innovation in 2016
SIAL Innovation competition, showcase of the latest food and beverage exhibited in SIAL CHINA has revealed for its 12th edition with a record-breaking success: 151 selected innovative products from 353 submissions by 193 exhibitors. 10 Finalist products and 3 Awards for Gold / Silver / Bronze Award!
For more information, please download the press release.
SIAL Innovation Grand Awards
Gold Award:
ISOLINE TRADE S.R.O. from Czech for its Trojka drink
Silver Award:
EGNIS INC. from Korea for its Lab Nosh
Bronze Award:
JUST WATER INTERNATIONAL LTD from New Zealand for its Elite Manuka Honey Water

SIAL Innovation Finalists