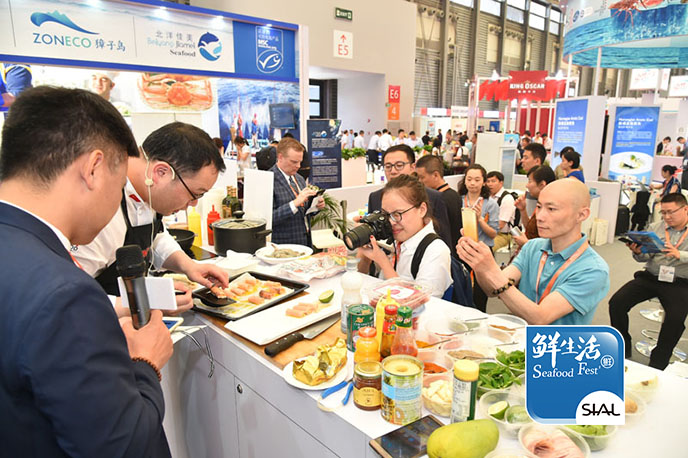 What is Seafood Fest'
Seafood Fest' in 2017
The 5th edition of Seafood Fest' – Right Seafood Right Wine
was held in

hall E6

, with support of Global Aquaculture Alliance (GAA), Marine Stewardship Council (MSC) and Norwegian Seafood Council (NSC).
With sessions dedicated to introduce the "right seafood" associate with "right wines", Seafood Fest' exalted the palate with gourmet food products.
MSC hosted an event themed "MSC sustainable selection--trace to the source of seafood to the fishery" promoting sustainable seafood. Besides focus on promoting GFC Rock Lobster as representative seafood from western Australia, other seafood such as snow crab, scallop and arctic cod also exhibited during the event.
2017 Schedule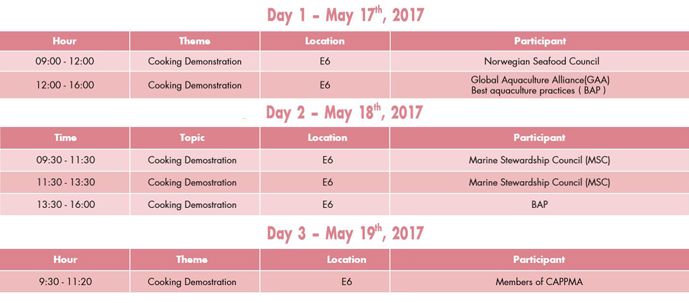 2017 Business Partners