BBC News NI Economics & Business Editor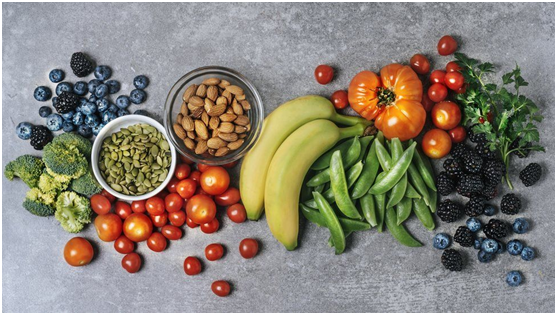 IMAGE COPYRIGHTGETTY IMAGES
One of the UK's biggest health food businesses says the new post-Brexit system for sending organic food from GB to NI is a "nightmare."
The Health Made Easy group has shipped no organic products to the island of Ireland since Christmas.
All organic food entering from GB must have a Certificate of Inspection (CoI), a time-consuming piece of administration.
The government says it will talk to the EU about streamlining this process.
NI is still in the EU's single market for goods and so is continuing to follow EU food safety rules.
'Virtually impossible at scale'
John Gibson, vice chair of Health Made Easy, says they make annual sales of about £10m to the island of Ireland.
But he described how shipping organic goods had now become a "nightmare" and "virtually impossible at scale".
Food products generally face a new range of processes, certification and checks when entering NI from GB, with some being phased in over the next three months.
Organic food faces an additional level of complexity.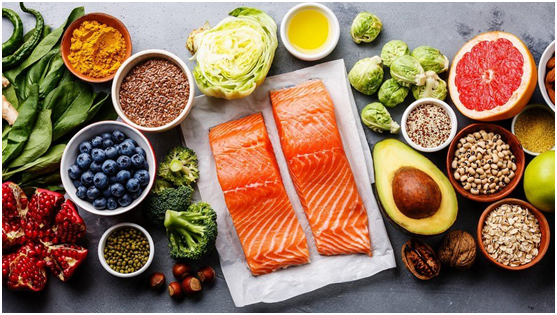 IMAGE COPYRIGHTGETTY IMAGES
Each organic product type that leaves GB for NI must have a CoI, which involves the exporter making an entry on an EU system known as Traces NT.
They have to key in details such as weight, origin and whether any of the goods are high risk.
For a consignment going to retailers that will involve dozens or even hundreds of individual entries.
Those details then need to be checked and approved by a certification body, like the Soil Association.
Finally, in Northern Ireland, a certified importer must confirm the goods have been received.
Mr Gibson says some of their shipments can involve 300 different organic products with the details having to be manually keyed into Traces NT.
As well as creating an administrative burden it also raises the risk that an error will lead to a shipment being stopped at the port.
•
Supply problems for supermarkets being 'overcome'
•
Post-Brexit jigsaw picture still to emerge for NI
Mr Gibson is calling for a three-month grace period from the new requirements, which he says should be used for urgent work on automating entries to Trace NTs.
A spokesman for the UK's Department for Environment Food and Rural Affairs said the government would be discussing with the EU the means to streamline and simplify requirements for organics, including the use of what are known as electronic seals.
He added that authorised traders moving agri-food goods, including organic products, under the current three-month grace period do not require certification.
"For other traders we are continuing to consider any further support that may be required as we review the operation of our movement assistance scheme."
Other organic food businesses have been talking to the BBC about their experiences.
One GB wholesaler says some of its NI customers have stopped placing orders as a result of the new red tape.
Phoenix Organics, which is based in Herefordshire, makes more than 10% of its sales to NI customers.
Owner Steve Tomkins said that "sadly" many of his smaller customers in NI had decided that it was not worth their while to deal with the new bureaucracy.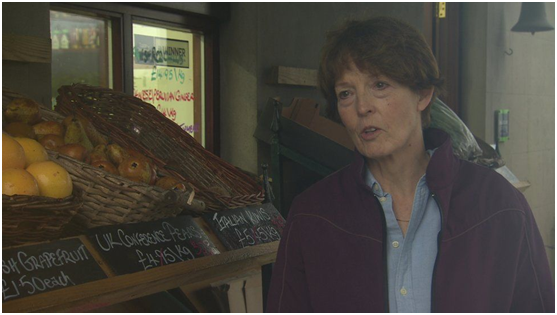 image captionPatricia Gilbert from Ballylagan Organic Farm shop is reliant on GB for most of her produce
Last week Patricia Gilbert, from Ballylagan Organic Farm shop in County Antrim, told the BBC that some suppliers no longer want to supply NI.
"It's such an onerous requirement you can understand why our organic wholesalers are reluctant," she said.
"We sell about 1,000 organic lines and I cannot go into Belfast to source them. I have tried in the Republic of Ireland and have not been able to.
"I really am reliant on GB for most of the organic produce apart from what we produce ourselves."
Lee Holdstock from the Soil Association's certification division said the system was not designed to manage distribution to retailers.
"This is a system built by the EU for people bringing in large, simple consignments from distant markets," he said.
"Suddenly that has to be used by people in the GB market who are used to just-in-time delivery of multiple products over short distances.
"The system is really challenging, purely due to the amount of data that has to be uploaded and that we need to check."
He said some businesses were "very determined" to adapt and work with the system but others may withdraw from some markets.
He added the Soil Association would do what it could to help exporters but that any significant simplifications would need further agreement between the UK and EU.
Meanwhile Steve Tomkins says he expects patterns of trade to change: "Were I based in Dublin I would be making every effort to establish a market in the North."