SIAL CHINA, Asia's largest professional food and beverage exhibition, scheduled for May 17 to May 19, 2017 in Shanghai, will setup four dedicated zones for meat, dairy, beverage and wine, four of the top product sectors in China, in terms of continual fast growing market demands. These four zones will showcase products from international and domestic exhibitors, and SIAL CHINA will act as a dynamic platform to promote international industry collaboration and innovation.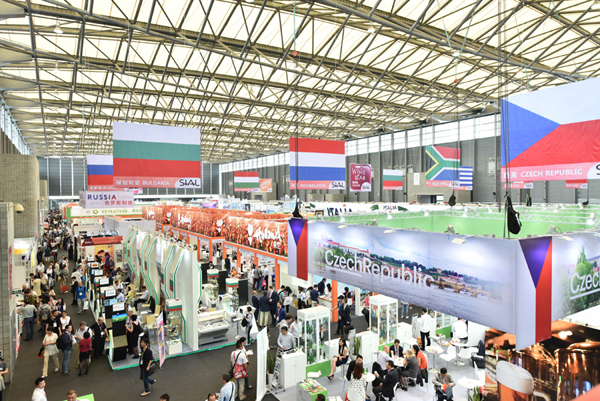 "Consumption among upper-middle-class households in China is growing at 17 percent per year and demands for premium food products such as high quality meat, dairy products, wine and beverage will soar even higher. According to the Ipsos survey, 81 percent of the Chinese consumers in the first and second-tier cities often or sometimes buy imported food products." Said, Jim LIU, President of SIAL China. "As a platform for growing the food and beverage industry, it is important that we support market trends. At SIAL CHINA 2016, these four sectors received high interest, and we have seen this momentum carry into SIAL CHINA 2017."
Through 2016, the meat industry in China remained robust. In 2017, China's beef importers are expected to grow 15 percent and China will account for one quarter of global pork trade. SIAL CHINA 2016 edition attracted 283 domestic companies, 275 international companies representing 29 countries, and 19 international pavilions to the Meat Zone. In response to exhibitor demand, the Meat Zone at SIAL CHINA 2017 will occupy two halls.
In the dairy sector, demand for quality dairy products has fueled sector growth in China. In 2016 demand for liquid milk grew by 380,000 tons, and the 2017 Chinese cheese market is expected to become a RMB 5.38 billion industry, up from RMB 3.5 billion in 2015. With the average household in China consuming just one-fifth of an average EU household, potential for the growth in China's dairy market is significant.
For this first time at SIAL CHINA, non-alcoholic beverages and alcoholic beverages will be separated into two zones, the Beverage Zone and Wine Zone in 2017. As a whole, China's beverage sector grew below one percent in 2015. However, as Chinese consumers are paying intensive attention to health, safety and wellness, some sub-categories have outperformed the overall sector. In 2015, functional drinks grew at 6.9 percent, and fruit juice grew by 4.4 percent. This trend didn't detract from China's wine sector however, as China remains the world's largest consumer of alcoholic beverages, with its consumption expected to come in at 84.37 billion liters in 2016.
SIAL CHINA is dedicated to offering an immersive and international experience to exhibitors and professional visitors. For more information about SIAL CHINA, or to register for SIAL CHINA 2017 please go to
www.sialchina.com
. The registration system for exhibitors and visitors will go online in early January, 2017.
-
3,200

exhibitors from over 67 countries
-
21

product sectors including 4 dedicated zones:

meat

,

dairy

,

beverage

and

wine
…
17 - 19 May, 2017
Shanghai New International Expo Centre
www.facebook.com/SIALChina
www.twitter.com/SIALChina
www.linkedin.com/groups/SIAL-CHINA-3753291
Organized by Comexposium, SIAL China is the biggest food and beverage show in Asia and an integral part of the SIAL Network, the leading global network of shows dedicated to the food and beverage industry, with seven shows (SIAL Paris, SIAL Canada, Montreal and Toronto, SIAL China, SIAL Middle East, SIAL ASEAN Manila and SIAL Interfood in Jakarta) that bring together 14,000 exhibitors and 330,000 visitors from 194 countries.