SIAL China, Asia's largest food and beverage exhibition, is proud to announce Argentina as the Guest Country of Honor at this year's exhibition, scheduled from May 17 to May 19, 2017 in Shanghai. This announcement recognizes the increased commercial exchange in agribusiness between China and Argentina. As the Guest Country of Honor at SIAL China 2017, Argentina's pavilions will cover more than 1200 sqm showcasing products that will receive increased exposure to professional Chinese and international visitors, as SIAL China continues to expand and promote international collaboration and innovation.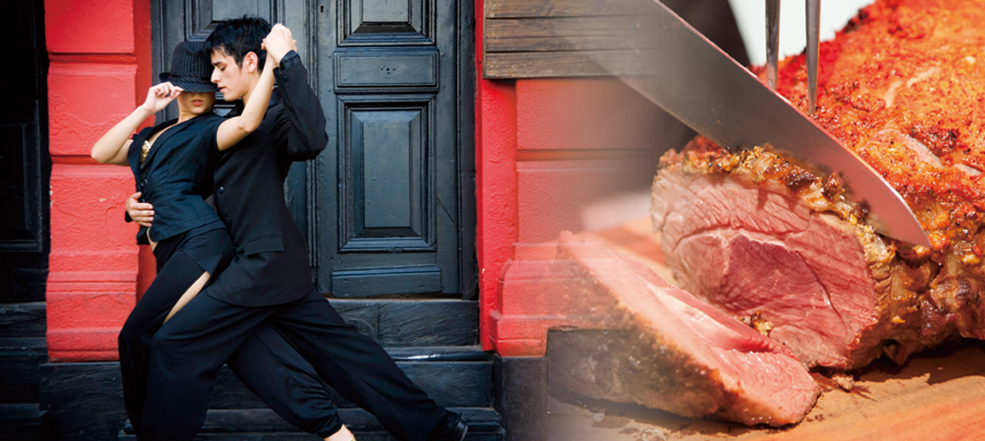 Following 2014 and 2015 presidential visits, Argentina and China agreed to strengthen bilateral ties by signing several agreements to boost agricultural products trade. As a result, consumers in China have benefited from a significant increase in the supply of Argentina's outstanding quality foods and beverages.
"We are delighted to announce Argentina as the Guest Country of Honor at SIAL China 2017. China is the second largest export market for Argentine agricultural products, and we witnessed strong interest in Argentine products at SIAL China 2016. As the Guest Country of Honor, Argentine producers will have an elevated platform to showcase their products to professional guests from China and the Asia-Pacific." Said, Jim LIU, President of SIAL China.
Expected 80,000 professionals in attendance, SIAL China presents an unique opportunity for producers to open new avenues of distribution and collaboration. Larger in scope than 2016, with an estimated 3,200 exhibitors representing more than 70 countries; covering 149,500 sqm split into 21 unique food sectors spread over 13 halls, this years' exhibition is poised to provide even more unique opportunities for innovation than ever before.
New to 2017, non-alcoholic and alcoholic beverages will be split into two sections, the Beverage Zone, and the Wine Zone, providing the opportunity to better showcase burgeoning markets, including Argentine Wines.
For more information about Argentina as the Guest Country of Honor of SIAL China 2017, please check out SIAL China website (www.sialchina.com), and attendees are encouraged to pre-register online (www.sialchina.com/visitorbadge.html) for free.
SIAL CHINA 2017
17 - 19 May, 2017
Shanghai New International Expo Centre
www.sialchina.com
Join us on:

www.facebook.com/SIALChina


www.twitter.com/SIALChina


www.linkedin.com/groups/SIAL-CHINA-3753291

SIAL China WeChat


SIAL China Weibo
About SIAL China
Organized by Comexposium, SIAL China is the biggest food and beverage show in Asia and an integral part of the SIAL Network, the leading global network of shows dedicated to the food and beverage industry, with seven shows (SIAL Paris, SIAL Canada, Montreal and Toronto, SIAL China, SIAL Middle East, SIAL ASEAN Manila and SIAL Interfood in Jakarta) that bring together 14,000 exhibitors and 330,000 visitors from 194 countries.
About COMEXPOSIUM
The COMEXPOSIUM Group, one of the world's leading event organizers, is involved in more than 170 B2C and B2B events across 11 different sectors, including food, agriculture, fashion, security, digital, construction, high-tech, optics and transport. Comexposium hosts more than 3 million visitors and 45,000 exhibitors in 26 countries around the world. Comexposium operates across 30+ global economic growth zones, such as: Algeria, Argentina, Australia, Belgium, Brazil, Canada, China, France, Germany, India, Indonesia, Italy, Japan, Korea, Monaco, Netherlands, New Zealand, Philippines, Qatar, Russia, Singapore, Spain.