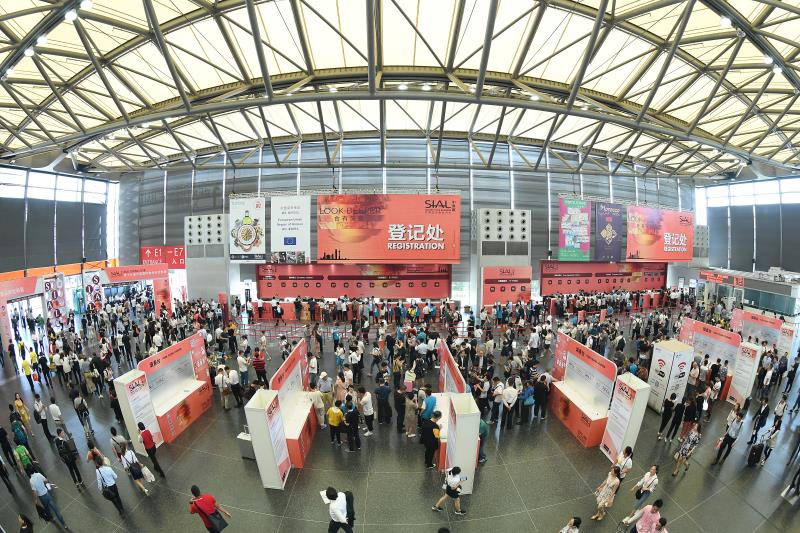 BEIJING, CHINA – SIAL China, Asia's largest food innovation exhibition is set to welcome the world, May 14th to May 16th, 2019, at the Shanghai New International Expo Center in Shanghai, China. As an integral part of the SIAL Network, a group of 7 leading food and beverage exhibitions including SIAL Paris, SIAL China is valuable platform for international exhibitors and food professionals looking for better knowledge and growth in Asia.
Your Gateway to Asia

SIAL China has been a gateway to Asia's emerging food and beverage markets for more than 19 years. In 2019, SIAL China will celebrate its 20th edition and offer exhibitors and visitors more opportunity than ever before. The annual event will expand 23% from the previous show and occupy 199,500 square meters of exhibition space to support an estimated 4,300 exhibitors and 112,000 professional visitors. Exhibitors from more than 70 countries and regions are expected to participate alongside exhibitors from 30 Chinese provinces and cities. All told, it's estimated that around 56% exhibitors will be from countries and regions outside of mainland China.
Explore the Latest in Food Innovation and Trends
Not just a food exhibition, SIAL China is a platform for discussing and analyzing the latest global food trends to better promote business opportunities and innovation. By cooperating with leading industry companies and associations like XTC World Innovation and the World Association of Chef Societies (WACS), SIAL China offers exhibitors and professional visitors the opportunity to understand the innovations and trends shaping the food and beverage industry.
In cooperation with XTC World Innovation, SIAL Innovation is the crown jewel of the SIAL Network, providing a stage that promotes and encourages innovation in the food and beverage industry. In 2018, SAFE CATCH from the U.S. won the SIAL Innovation Gold Award for their product Elite Wild Seasoned Tuna. SAFE CATCH stood out from more than 600 product entries for their low mercury tuna and enjoyed the spotlight at Asia's largest food innovation exhibition.
In 2019, SIAL China will host seven premier events, SIAL Innovation, La Cuisine, Retail and Hospitality Forum, Wine Innovation Forum, Tea Fashion, Chocolate World, and Seafood Fest'. These exclusive SIAL events provide a platform to discuss new consumption patterns, new products, the latest trends, and approaches to local markets. These events typically attract star guest speakers from industries of retail, catering, food service and hospitality. In the past experts from e-commerce giants Alibaba and JD.com, as well as consulting firms PWC and Euromonitor participated in.
Make SIAL China Your Next Stop

SIAL China is dedicated to building an international platform to find new sources of inspiration and profit, so you can look deeper to increase your understanding of Asian markets and maximize your business opportunities. For more information about SIAL China, or to book your stand for SIAL China 2019, please go to www.sialchina.com. The visitor bMake SIAL China Your Next Stopadge application is free and will open in the first half of January 2019.