Beijing, April 16, 2019 – SIAL China is proud to announce the 10 finalists for the SIAL Innovation 2019 Award. The Gold/Silver/Bronze Prize winners will be announced during SIAL Innovation Awarding Ceremony which runs at 3:30 pm-5:00 pm May 14th, 2019 in Hall E3.
Xavier Terlet, president and founder of XTC World Innovation, SIAL Innovation's partner, announced the selection of the 10 finalists earlier today. The 10 finalists were chosen from 184 excellent and innovative products by Jury pre-selection.
The 10 prize-winning products all touch on developments that are important to Asian and Chinese food industry. Each product aims to bring enjoyment and pleasure to consumers through quality ingredients and product design. The jury considered health, packaging and customer convenience for selecting the SIAL Innovation Finalists. Each product will undoubtedly be popular with consumers in stores and restaurants. Every finalist can be found at the SIAL China exhibition hall (booth numbers indicated below). These products can also be found in the SIAL Innovation area @ Hall E3.
Congratulations to the 10 finalists (in no particular order).
Altas Oil Industry - Honeyed Hazelnut Paste
Country / Region: Turkey
Booth # W3 B 071
Natural spread with nuts, honey and milk. Preservative and artificial additive free. Selected for the indulgent recipe with nuts, honey and milk.
Swiss Sustainable Coffee SA - Damath Bouillon
Country / Region: Swizerland
Booth # E4 F 026
Natural broth in 100% compostable pods, oxygen tight compatible with Nespresso Professional® with vegetable seal paper that turn to fertilizer post consumption.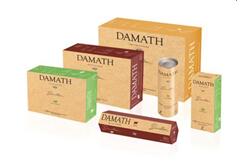 INNER MONGOLIA YILI INDUSTRIAL GROUP CO., LTD - Yiran Milk Mineral Light Drink
Booth # E4 A 058
Country / Region: China
Refreshing drink with milk minerals. High calcium. Fat-free. Low sugar and calorie. Selected for the refreshing drink high in calcium and minerals in a modern design bottle.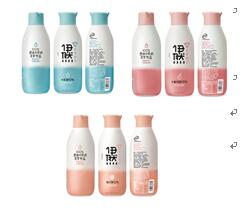 SOLIGRANO - Vege Spelt Burger With Pepper and Linseed
Country / Region: Poland
Booth # W5 A 060
Vegan burger made with cereals and vegetables, soy free. High nutrients. Meat free. Ready in 15 minutes. Selected for the meat-free vegan recipe and the sophisticated packaging.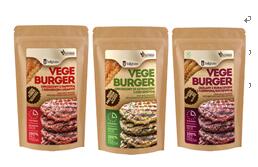 SABAVA (CHINA) HEAD OFFICE - 100g Sabava Veggie Chips with Salted Egg Yolk and Fish Skin
Country / Region: China
Booth # W1 D 090
Fish skin snacks with salted egg yolk. Rich in collagen and vitamins. With crispy and melt-in-the-mouth texture. No preservatives. Selected for the recipe.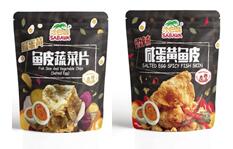 INNER MONGOLIA YILI INDUSTRIAL GROUP CO., LTD - Gemice Sea Salt Avocado Ice Cream
Country / Region: China
Booth # E4 A 058
Ice cream with avocado and sea salt. Selected for the indulgent and healthy recipe.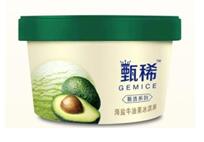 SAPPE PUBLIC COMPANY LIMITED - Job's Tear Drink with Job's Tear Pieces
Country / Region: Thailand
Booth # E4 D 006
Plant drink with selected medicinal grain. Made with Job's tears (coix lacryma - jobi). Gluten and cholesterol free. Vegan. Selected for the use of Job's tears in plant drink.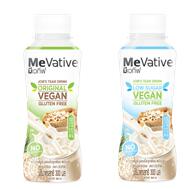 BEYOND MEAT - Beyond Burger
Country / Region: USA
Booth # W1 B 092
High-protein vegan burger, gluten and soy free. Non-GMO. Contains 20g plant protein per serving. Ready to cook. 2 pieces. Selected for the 100% plant-based burger-style recipe of the product.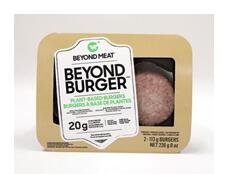 VALFLEURI, PREMIUM EGG PASTA - Valfleuri Tendr'Epices - Organic Vegetable Pasta
Country / Region: France
Booth # W4 C 078
Organic pulse pasta with spices. European and AB certification. Vegan. Made in France. Selected for the recipe made with pulses and spices and the naturalness of the product.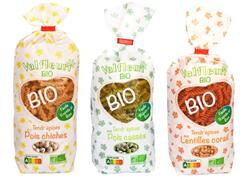 FOODISTRY CO., LTD - Real Porridge ( 4 Species)
Country / Region: South Korea
Booth # E1 E 005
Porridge rich in vegetables in drink pouch to go. No sugar or additives. Can replace a meal. Selected for the plant-based recipe in convenient pouch.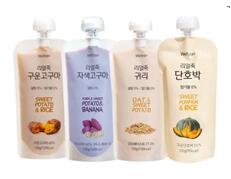 The members of the 2019 SIAL Innovation jury
• Mr. Xavier Terlet, XTC World Innovation
• Prof. Moon Junghoon, Seoul National University
• Mr. Song Jun, More-V Flying Eagle Farm Investment Co., Ltd. (USA)
• Ms. Yu Fang, Food Global Industry Magazine
• Dr. Fong Lai Ying, Technological and Higher Education Institute of Hong Kong
SIAL Innovation is the only international contest with a presence in the four corners of the world. Made up of food-industry experts, and held in partnership with XTC World Innovation, the jury rewards 10 finalists and hands out the Gold/Silver/Bronze Awards. All the winners will benefit from the unique opportunity of travelling the world by displaying their products in a dedicated area, called World Champions Tour, within all the SIAL network shows, which take place in Canada (Toronto and Montreal), China, Indonesia, France and the Middle East.

SIAL Innovation finalists and the World Champions Tour can be seen in hall E3 from 14th to 16th of May 2019. The 2019 bronze, silver and gold SIAL Innovation awards will be named on the show on May, 14th at 3:30 pm in Hall E3.
SIAL China 2019 Quick Facts
- Scheduled from May 14th to May 16th, 2019, in Shanghai
- Held at the Shanghai New International Expo Centre
- Approximately 4,300 exhibitors, 112,000 professional visits, and 199,500 sqm of exhibition space
- For more information, and to register, visit www.sialchina.com